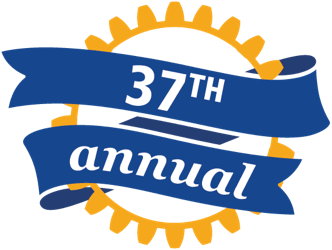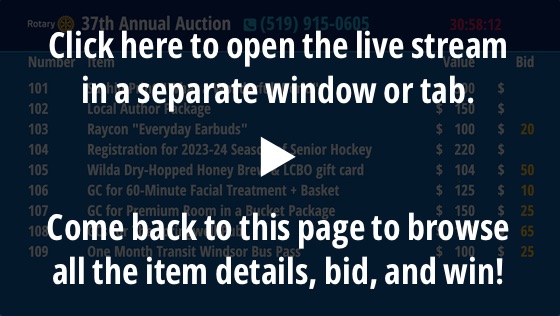 Bid high and bid often!
All proceeds go to a registered charity,
the Windsor-St. Clair Rotary Club Charities Foundation,
to fund the many projects of the
Rotary Club of Windsor-St. Clair.
Payment accepted by Mastercard, Visa, debit, or cash.
For information about Rotary visit:
www.rotarywindsorstclair.com
or contact us at:
rotaryclubwindsorst.clair@gmail.com
New this year
Online live streaming @ 7pm Friday!
This year the auction is expanding its reach
and live streaming the two-night event.

Watch the auction exclusively right here,
presented live by WE Digital Productions.
Online bidding is open!
Anyone may sign up to place advance bids on
items and pay for items online before pickup.
Click here on Friday night at 7pm for live bid tracking